I know how important travelling is for you. And the coronavirus outbreak has not only made us worry about our friends and family but it has also moved us away from the greatest thing we love: TRAVEL. For travellers, travelling is to live their lives to the fullest. But it's a hard time now. Now, all travellers are just waiting to start travelling again, that too safe and healthy. Here I have picked 10 countries which are less affected by COVID-19 and we can start travelling here as soon as things get better.
Seychelles
Seychelles is a country in East Africa also known as an archipelago of 115 islands. You can find a long list of beaches here and sit and relax while you spend a pleasant day. It is one of the lesser-known places in the world and that's what makes it special and exclusive. Here, you will also find rare animals such as giant Aldabra tortoises. This place is home to coral reefs and nature reserves and is a tropical paradise with a rich cultural heritage.
Bhutan
Bhutan is a small country in South Asia sharing its border with India and Tibet Autonomous Region of China. It is a Buddhist kingdom which is known for its monasteries and huge fortresses. This beautiful country has the majestic Himalayas, scenic valleys, and abundance of rare fauna and flora. Bhutan is also one of the happiest countries in Asia and you will experience some excellent popular trekking spots here.
Laos
Laos is one of the lesser-known countries in Southeast Asia. It is mainly famous for Buddhist monasteries, French colonial architecture, and great mountainous terrain. This beautiful country also has many untouched landscapes that await explorers. And it has so many shades that in this one country you can visit all of SouthEast Asia.
Bahamas
Just as Seychelles is an archipelago of 115 islands, Bahamas is an archipelago of 700 islands. The Bahamas is a perfect destination to explore the natural beauty. It is also a great place for eco travellers. It's a paradise to birdwatching, fishing, experiencing different variations of blue, and amazing undiscovered adventure. It's totally a new world.
Aruba
Aruba is an island country. The Aruba island is famous for its marvellous blonde beaches, diving in the Caribbean, and wind-sculpted desert landscapes. The best part of Aruba is that you will meet friendly, kind, and helpful locals who are always there to show you around the place. They make sure that the traveller takes back some great memories along by presenting them the happiness throughout the island. Whether you want to relax or want to go for an adventure, Aruba is totally your place.
Nepal
Nepal is my favourite. The Locals in Nepal are great too. This place is known for great treks. All the treks in Nepal are for about 10-20 days. The shortest trek is the Poonhill trek, which is for about 4-5 days. There are some fabulous and fascinating festivals celebrated here like Dashain, Everest day, Krishna Ashtami, Haritalika Teej and more. And you will love Nepal because it's mainly located in the Himalayas.
Cambodia
Cambodia is yet another South-East Asian country presenting its cultural heritage most charmingly. This nation is most loved for its historical museums and ancient temples especially the one which is quite famous amongst travellers, Angkor Wat. The country offers an adventurous experience for all kinds of travellers who visit ancient Cambodia. Cambodia can very well charm the travellers with its staggering scope of activities.
Myanmar
Myanmar is one of the most amazing south-east Asian countries. The nation shares its boundaries with so many other nations including India, Bangladesh, China, Laos and Thailand. Myanmar is home to more than 100 ethnic groups with some wondrous and friendly locals living there. The largest city of Myanmar, Yangon, has many lakes and parks and bustling markets. And there, you will also find Shwedagon Pagoda, that has Buddhist relics and dates to the 6th century.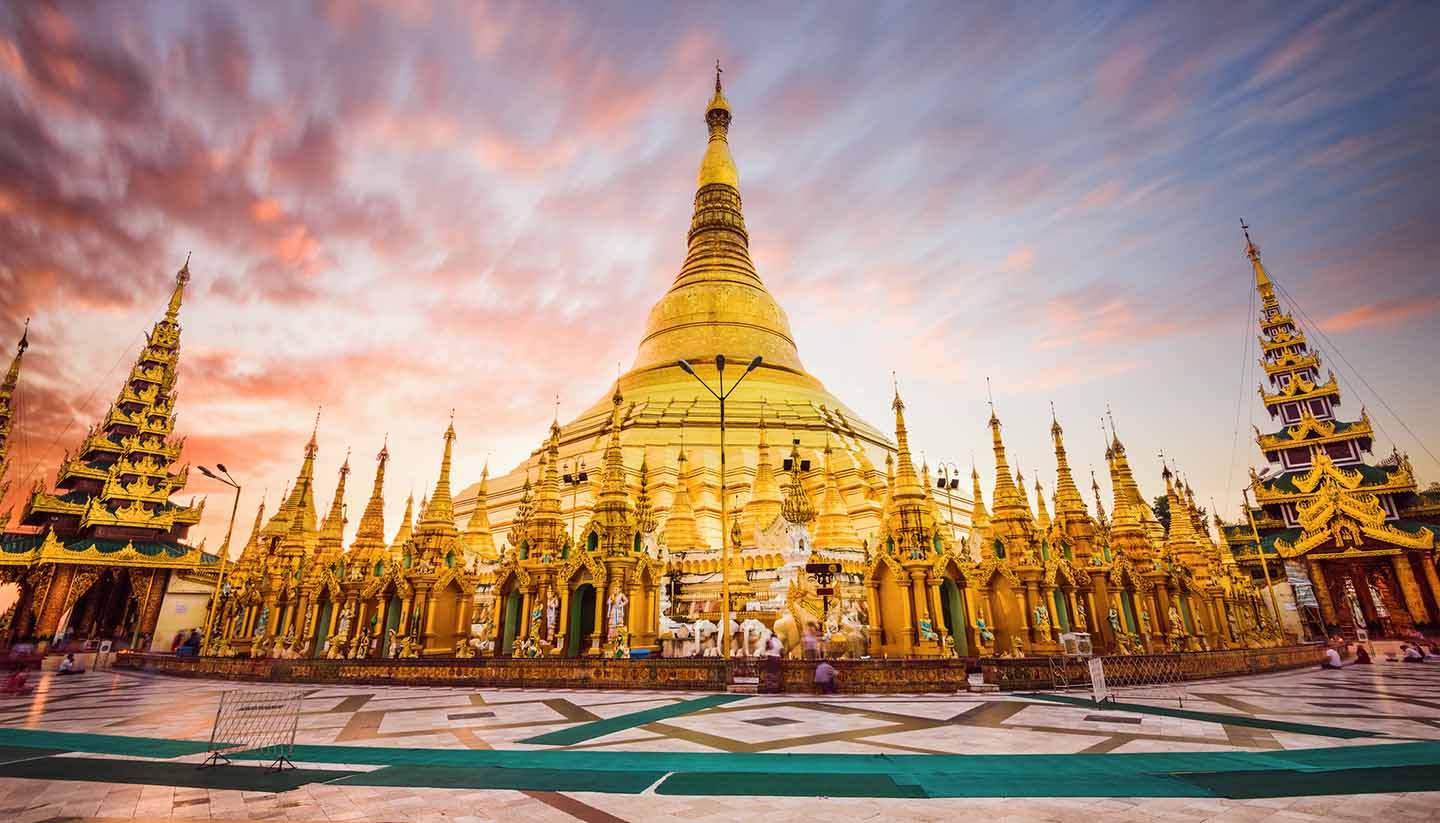 Vietnam
Vietnam is again one of the most beautiful Southeast Asian countries. It is known for its bustling cities, beaches, Buddhist pagodas and rivers. The two major cities in Vietnam are Hanoi and Ho Chi Minh in opposite directions. Vietnam is a land of charm and cultural complexities and is both exotic and enthralling. The locals here love to have travellers stay with them. While locals share their beautiful homes and authentic food with travellers, they also help them to know the country better by sharing stories.
Mauritius
Mauritius is an island country in the Indian Ocean. It is complete heaven and people visit here to enjoy nature. This country is best known for its beaches, reefs and lagoons. You can get involved in various water activities here. At Port Louis, the capital of Mauritius, you can enjoy places like Eureka plantation house and Sir Seewoosagur Ramgoolam Botanical Garden. Mauritius is also the home to cultural heritage sites.
These are some of the stunning countries which are also less affected by Coronavirus, that you could visit post-COVID-19. We all know how tough it is to wait for the time we can travel again. Let's just keep ourselves safe for now and start planning our next much-awaited vacation.