Hi, how are you? How is your travel life running? It's always lovely to hear the experience of passionate travelers and explorers. I am a
budget traveler
who works, saves money and travel to destinations that exist on my never-ending bucket list. I travel on a tiny budget, and I have my best
Ten Ways to Cut Expenses and save Money for Travel
. Deciding to travel is easy, but somehow our daily schedule makes it tough, and here I wish to share a few excellent inspirational Travel quotes to make you travel more often.
Inspirational Travel Quotes To Make You Travel
BETTER TO SEE IT ONCE THAN LISTENING ABOUT IT 100 TIMES.
HAPPINESS IS THE JOURNEY, NOT THE DESTINATION.
TRAVEL OR DIE.
HOW TO BECOME SUCCESSFUL IN LIFE? .... "TRAVEL"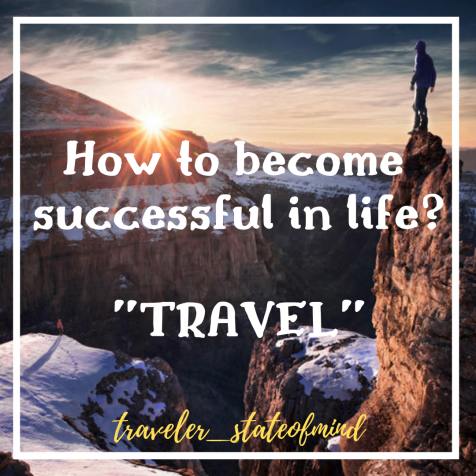 TRAVEL WITH NO REGRETS
195 COUNTRIES, 4,416 CITIES, 1 LIFE.
LIVE TO TRAVEL.
MEASURE YOUR JOURNEY BY MEMORIES, NOT BY MILES.
PACK YOUR BAGS AND GET OUT.
TRAVEL IS THE ONLY WAY TO GET BACK SOMETHING WHEN YOU GIVE AWAY SOMETHING.
"CAN WE BE A BIT MORE ADVENTUROUS?" -TRAVELER
ADVENTURE MIGHT HURT YOU; NO ADVENTURE WILL SURELY KILL YOU.
TRAVEL ISN'T ALWAYS EASY, BUT IT MAKES LIFE EASIER.
BECAUSE IN THE END YOUR STRONGEST MEMORIES WILL BE YOUR TRAVEL MEMORIES.
GIVE HARMONY TO YOUR SOUL. ...TRAVEL.
Got inspired enough?
If you think the money is holding you back to travel more often, it's time for you to get familiar with
The Ultimate Guide on Budget Traveling When You Have No Money
. Read more on
budget travel tips
, and other
budget travel guides
and never stop travelling.