Goa is indeed a beauty. I have been to Goa 3 times now, and I love spending my time at the beaches for calm and peaceful moments. To travel longer, I always travel on a tiny budget. So, yes I am a budget traveler and one of my best way to save money while traveling is to take up budget homestays in Goa. Since here you are to know my list of recommendations to have a fantastic yet inexpensive stay in Goa, I would like to present the homestays with their 'best stay part.'
Let's start with South Goa.
STAY AT THE BEACH: Galaxy Beach Huts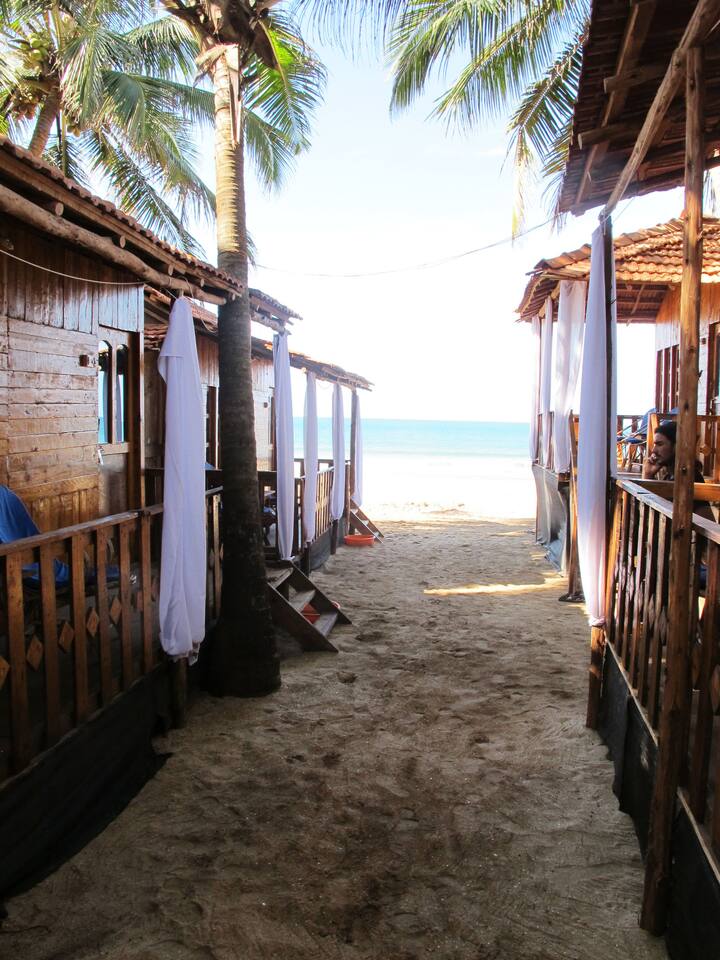 Amar & Brigitta will be your host at the galaxy beach huts. These huts are built at the Agonda beach in South Goa. Well if you really love the sound of the waves more clearly and the serenity around you, this place is your spot. Since it's just at the beach, you will find scooters and cars available for rent really close to you. In fact, the restaurants, the local market, and some amazing people are right next to you. The per night cost of this incredible property is Rs 1100 on
Airbnb
.
TIME TO GET LOCAL: Forest Holiday Homes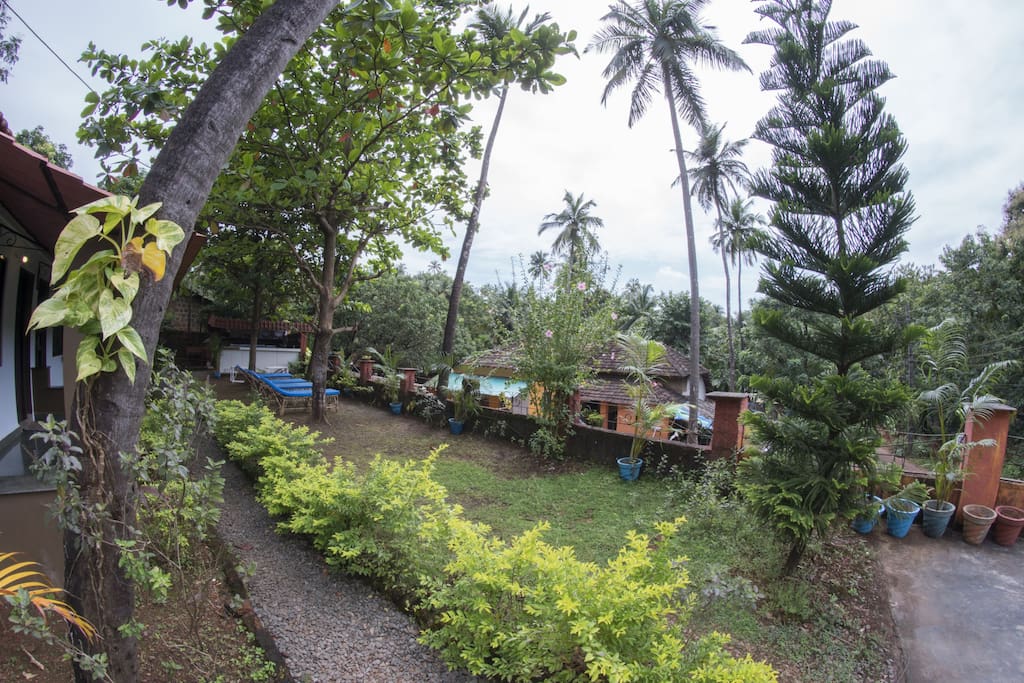 Forest Holiday Homes are hosted by Vanita and Amir who love offering an unforgettable experience to their guests. The holiday homes are a bunch of 4 home stays together and again a great option for a budget homestay in Goa. One of these rooms is specially made for the family stay, another one is the king room, and the remaining two are designed thinking of couples and solo travelers. Vanita also cooks mandate Goan breakfast for her guests. Here, you won't be deracinated and get the local Goan touch at every moment. The per night cost of this property will cost you Rs 1500 - Rs 2000 on Airbnb depending on your room preference. I am giving the link below for family room, double room, and the king room.
CLOSE TO THE BEACH: Lawrie's place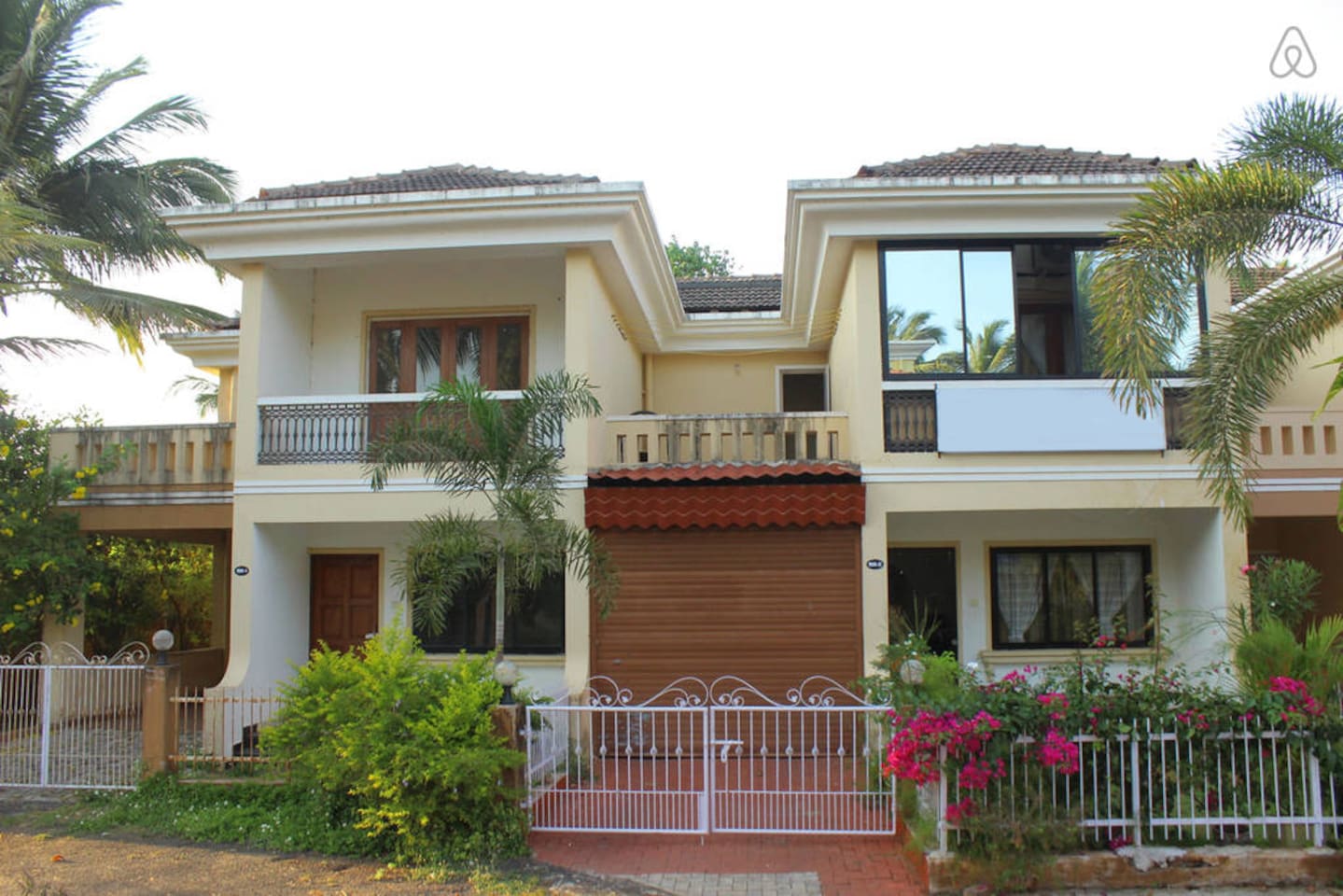 This homestay owned by Mr. Lawrie is 5 minutes away from the Benaulim beach. He calls it stone throw from beach homestay. Lawrie's place is your next home and will give you a very homely feeling. Though he owns the entire villa with four rooms, I would recommend you to go for
Private room no. 2
because it's equally beautiful and less expensive. The per night cost of this room is Rs1200 on Airbnb.
LOCAL CUISINE: The peaceful village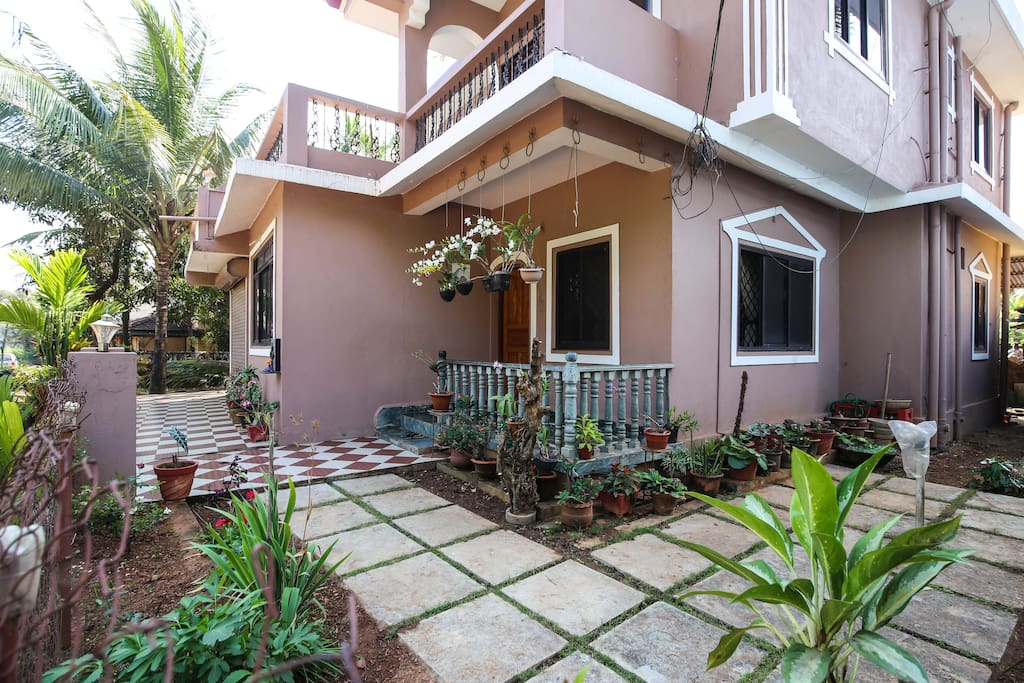 The peaceful village is just 10 minutes away from both Colva beach and Benaulim beach. It's next to St. John the Baptist Church. This homestay is hosted by Shobha. Her house is very clean and spacious, appropriate for a big gang or a family with kids. Shobha will help you to get the taste of the local cuisine. You can also take some cooking tricks and tips from her. This place will cost you Rs 1200 per night on
Airbnb
.  
GET CLOSE TO NATURE: Jungle Resort in Agonda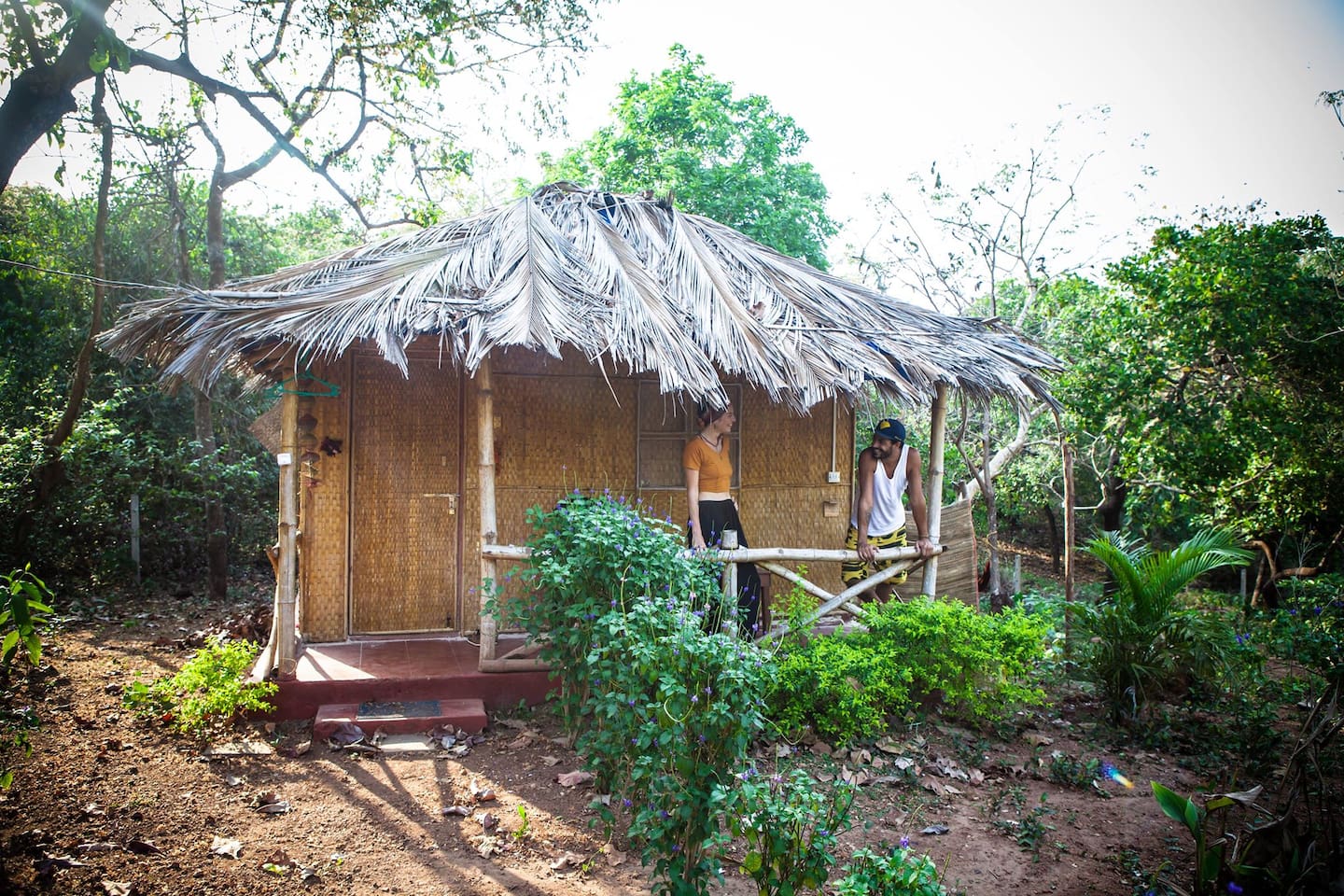 I feel my title explains much about the place. The jungle resort is a hub of 6 huts built in a jungle close to one another and is hosted by Bob. The place is in Agonda, close the beach. Since it's a jungle, you will find some exciting activities here: Bonfire Barbeques, Music jams, Fishing, Hiking, various visiting species of birds, monkeys, deer, etc. It's far from the chaotic spots and just too close to nature. Nature lovers should go for this. The per night cost of a hut is Rs 850 on
Airbnb
.
GET WHAT YOU SEE, A MODERN AMENITIES SPACE: Well-lit apartment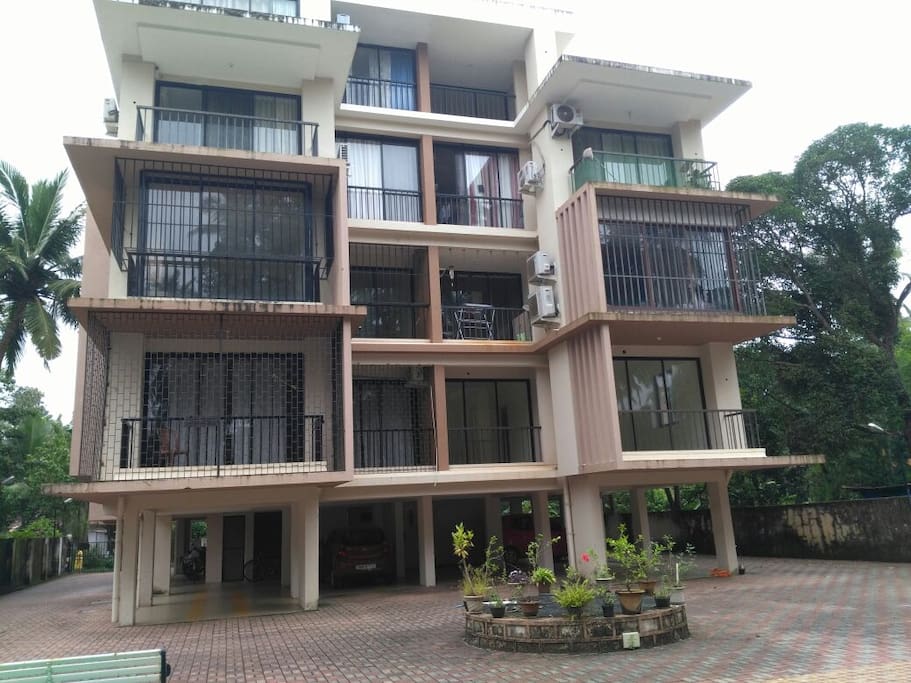 Shwetali hosts the well-lit apartment. The homestay is very close to the Colva beach and is known for the remarkable hospitality. Since Shwetali lives in Mumbai, the caretaker Prakash will take care of all the minute things. Here, you will find all the modern amenities and make your stay comfy yet cheaper. The cost of this place is Rs 1600 per night on
Airbnb
.
CLOSE TO THE AIRPORT: 'The Pereiras`s' Goan Villa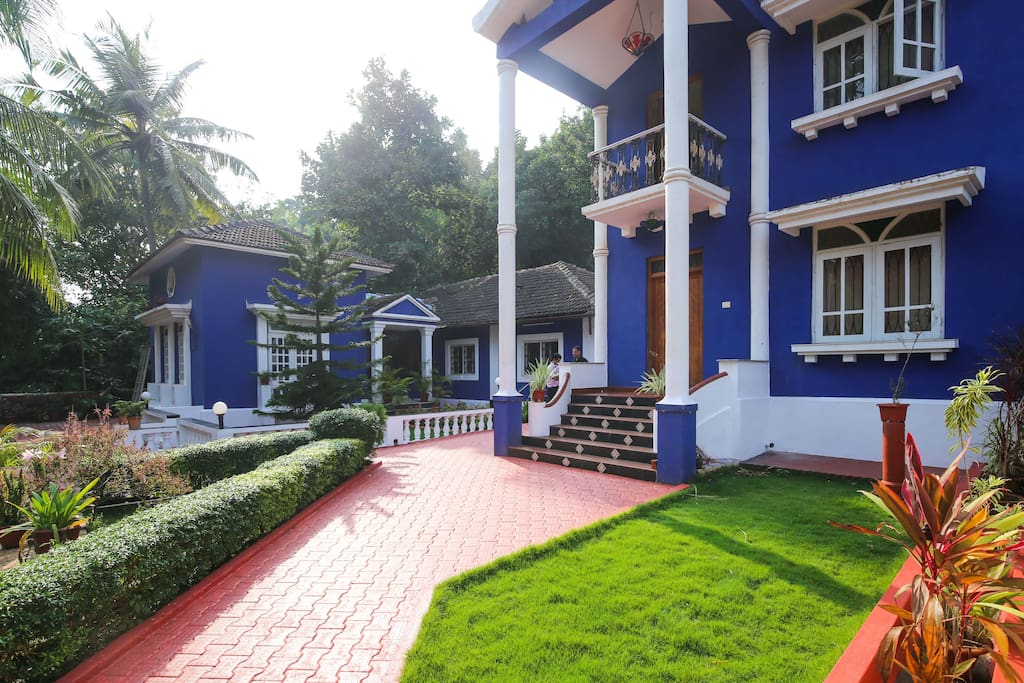 The Pereiras`s' Goan Villa is very close to the airport at Vasco da Gama. It is also very close to the railway station. The place is perfect if you wish to explore both north and south goa at the same time. That will be an advantage if you pick a midpoint because goa is vast. Hosted by Vernon this beautiful property costs Rs 1100 per night on
Airbnb
.
These were few places to stay in south Goa if you are looking for some peace. Now coming to our party spot, there are various options for budget homestays in north Goa as well.
HOME AWAY FROM HOME: Mani's House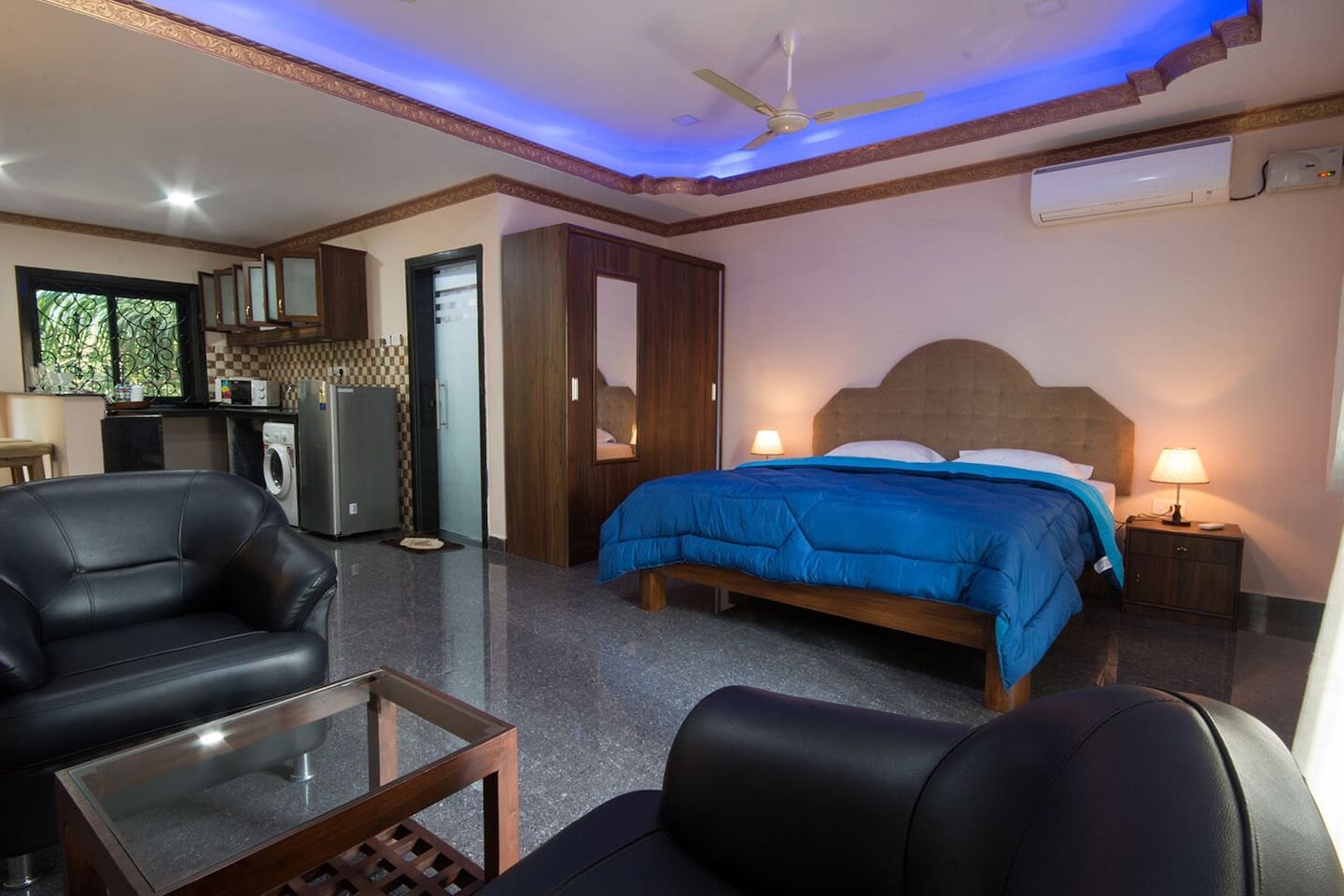 Mani's house is simply a home away from home. The place is just 7  minutes walk from the Candolim beach and 4 minutes to the market. As in my previous
blog
, I explained how did I collect souvenirs from the local Candolim market; you can do that too. This homestay is cozy and gives you a complete homely feeling. The per day price of mani's house is Rs 1200 on
Airbnb
.
GET COZY AND RIDE LONGER TO REACH YOUR BEST DESTINATIONS: Ginza's place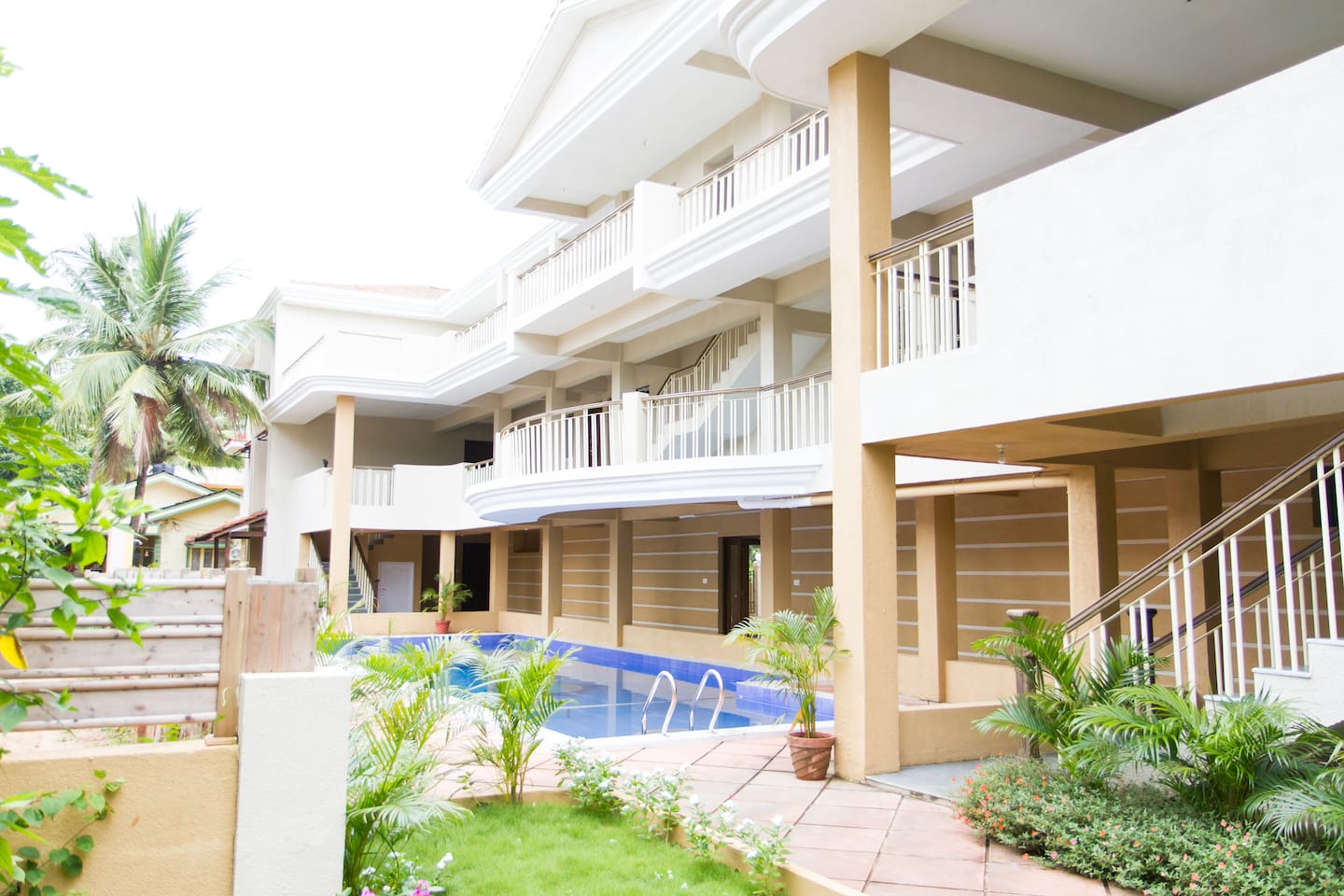 This homestay will give you a hotel feel because the dearest host, Ginza is just excellent at hospitality. The place is calm, cozy and a bit away from the north Goan beaches. So finally, you have a place to chill and relax in the peaceful environment when you are in the chaotic part of Goa. The per night cost of this place is Rs 1600 on
Airbnb
.
TAKE THE GOAN FEEL: North Goa Studio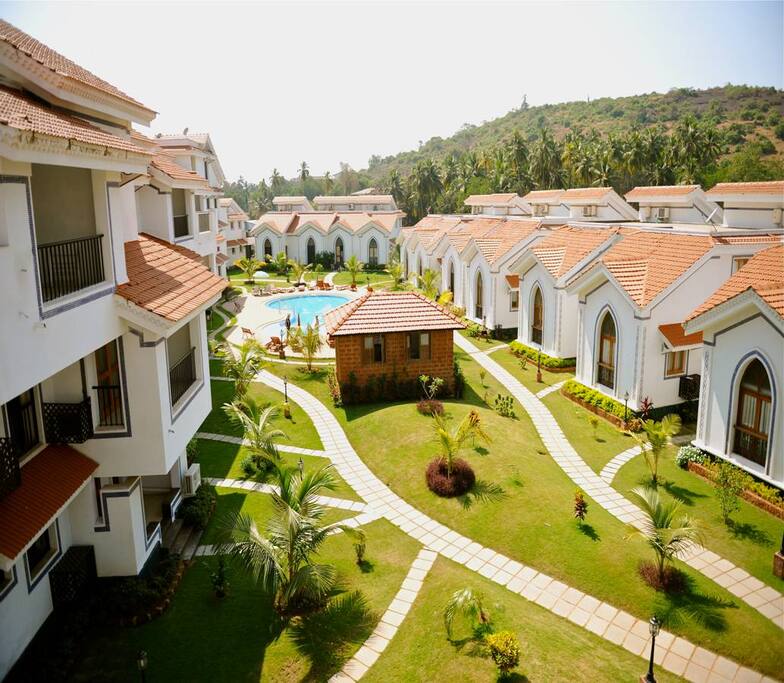 Mansi's studio will definitely give you the Goan feel. It is built 5km away from the main busy roads of Calangute but has a wonderful market area within the radius of that 5km. This entire campus is quiet and peaceful, the best place to chill after a long tiring day. The surroundings here will make you feel that yes, you are in Goa. 😀 The per night price of this mansi's house is Rs 1500 on
Airbnb
The homestays as mentioned above are budget-friendly and fit according to your needs. I hope this helps you to find the ideal budget homestay in Goa. If you have made up your mind and wish to go for any one of the above, you can get in touch with them on Airbnb or even look for more. In case you are confused, you can get in touch with me here or drop me an email at worldthrougherica@gmail.com
. I usually respond within 24 hrs. 🙂